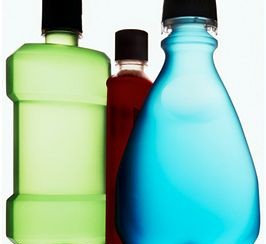 Did you know that mouthwash can be better at killing plaque than simply brushing your teeth?
The January/February issue of General Dentistry published new research, indicating that plaque and gingivitis can significantly be reduced by using germ-killing mouthwash in addition to regular brushing of teeth.
While brushing usually focuses solely on the teeth, which make up only 25 percent of the mouth, mouthwashes can reach nearly 100 percent of the mouth. Even with regular brushing and flossing, bacteria are often left behind.
In addition to regular brushing, using a germ killing mouthwash can significantly reduce the occurrence of plaque and gingivitis, which are the beginning stages of gum disease, according to studies done by The General Dentistry.
The six-month study included 139 adults with mild to moderate plaque and gingivitis who were separated into two groups. Members of the first group brushed their teeth and rinsed with a germ-killing mouthrinse twice daily; members of the second group brushed their teeth and rinsed with a placebo mouthrinse twice daily. Those who rinsed with the actual mouthwash experienced a reduction in plaque and gingivitis when compared to the control group, which had rinsed with the placebo mouthwash.
While the very least amount of time you should brushing your teeth for is 2 minutes, most people only brush for a minute or less. Furthermore, the amount of people who floss regularly is only around 2 to 10 percent, so another great way to attack germs that cause significant oral health problems is to add a germ-killing mouthwash to your daily routine.
To maintain a healthy mouth with beautiful smiles, contact North Van Dental today.